Yeni oyun Age of Empires: Definitive Edition duyuruldu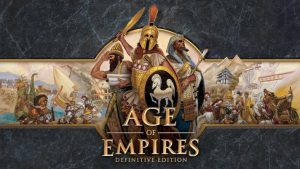 ageofempires.com'dan Jennifer Godwin'in siteden yayınlamış olduğu gönderisinde Yeni age of empires oyunu olan Definitive Edition'ı duyurmanın mutluluğu içerisinde olduğunu yazdı ve nihayet yeni projemiz bitti şeklinde bir yazı kaleme aldı.
Oyunun 4K remastered versiyonunda harika yenilikler var. Yükseltilmiş sanat varlıkları, tamamen yeni anlatımlar ve yüzlerce yeni ve yeniden oluşturulmuş ses efektleri de dahil! Oyun, tekli ve çok oyunculu modların yanı sıra, 'AoE'nin görünümünü ve hissini elde etmeniz gerektiren klasik bir modu da içerecek!
Age Of Empires Serisi 20 yaşında
1997 yılından beri strateji tarzında oyunlar üreten firmanın bu yeni haberi oyun severlerini fazlasıyla mutlu ettiğine eminiz. Kapalı beta sürümüne buradan katılabilirsiniz.