Age Of Empires Online (2011 – 2014)
Age of empires serisinin çok oyunculu çevrimiçi gerçek zamanlı strateji oyunu olarak 16 Ağustos 2011'de internet üzerinden oyuncularına sunulan sürümdür.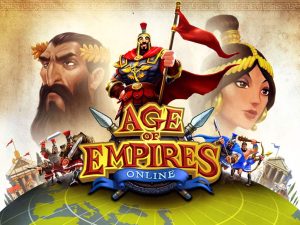 Oyun içi satın alma şeklinde premium özel içerikler sunarak ücretli oyuncuların ücretsiz oyunculara karşı savunma ve saldırıda daha güçlü olmaları amaç edilmiştir. Microsoft'un sahipliğinde Robot Entertainment tarafından geliştirilen ve Gas Powered Games tarafından güçlendirilmiş sürümdür.
Age of Empires Online oyununda gelişen son durumları kullanıcılarına paylaşarak veda etti. Duyurulduğu tarihten kapatıldığı güne kadar Age of Empires Online içerisinde 524 milyon tekil görev yapıldığı, 13 milyonun üzerinde ise çoklu görev yapıldığı, 2 milyon arena savaşı gerçekleştiği ve 2 milyarın üzerinde EP kazanıldığını oyuncular ile paylaştı.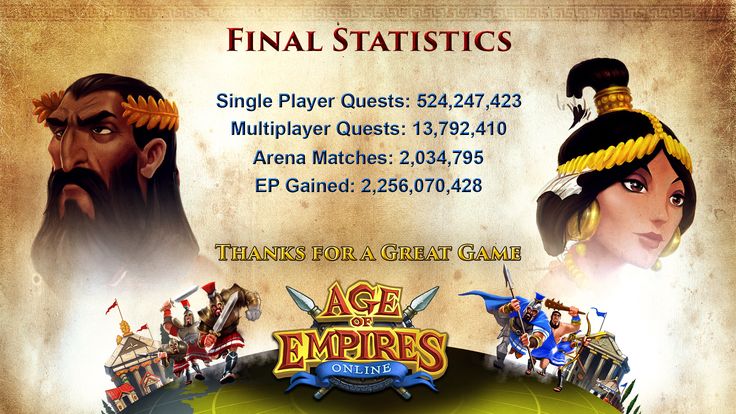 Günümüzde online olarak oynanabilen Age of empires online serisi oyunu; Age of empires castle siege'dir. Age of empires online oyununu oynamamış olabilirsiniz ama üzülmeyin çok şey kaçırmadınız! Age of empires heyacanı online olarak Castle siege ile devam etmektedir. Castle siege ile ilgili daha fazla bilgi almak için buradaki kurulum bilgilerine göz atabilirsiniz. Sitemizde castle siege ile ilgili arama yaparak daha fazla sonuca ulaşabilirsiniz.