Age of Empires Definitive Edition Ertelendi
Microsoft'un heyecanla beklenen Age of Empires: Definitive Edition, açıklanmayan bir tarihe kadar ertelendi!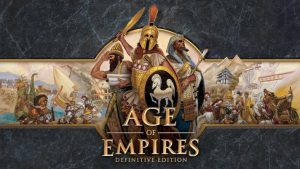 E3 etkinliği sırasında Microsoft, 1997 yılından orijinal Age of Empires oyununun modernleştirilerek tekrar sunulacağını ve serinin 20. Yılında 19 Ekim tarihinde Windows Store üzerinden satılacağını duyurmuştu. Ancak görünene göre bu planda bazı sorunlar çıkmış durumda. Age of Empires: Definitive Edition'ın sunulması gereken tarihe bir haftadan az zaman kalmışken geliştirici, yaptığı duyuru ile yayımın ertelendiğini belirtti.
Her ne kadar geliştirici, yayım tarihine çok yaklaşmışken bu erteleme için net bir sebep vermiş olmasa da, yaptığı açıklamada klasik oyunların yenilenmelerinin önemine ve zorluklarına değinmekteydi.
Geliştirici, binlerce oyuncuyu oyunun kapalı beta testine davet etmeye ve çeşitli öğeleri hakkında geri bildirimler toplamaya devam etmekte. İlgilenen kişiler, beta için resmi site üzerinden başvuru yapabiliyorlar.
Oyunun yeni yayım tarihi ise henüz tam olarak belli değil. Firma ise sadece "2018'in erken dönemlerini hedeflediklerini" söylüyor. Öte yandan Windows Store üzerindeki Age of Empires: Definitive Edition sayfası oyunun yayım tarihi olarak 31 Aralık 2018'i gösteriyor ancak bunun büyük ihtimal ile bir hata veya yeni bir ertelemeye karşı önlem olduğu varsayılabilir.